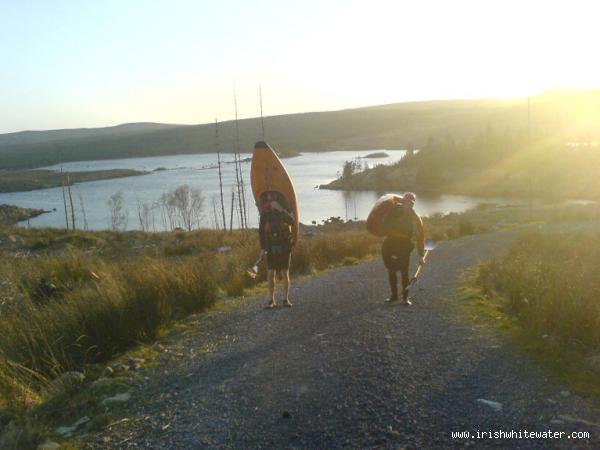 Irishwhitewater.com is Irelands first online River guide.
Hopefully this will become a tool that all Irish paddlers will find valuable. At the moment the number of Rivers Guides on the site is small. This will grow with time.
The site will never look like it did the week before, it will keep on developing. The site has many cool features namely river guides, but additional features include maps, videos, and photos.

Anyone can add a river they know. Any amount of detail is useful. If you only know the location of a river, that's enough to Submit. EVERY Little Bit helps! .... The next person can come along and add to that guide by using the edit button. The river guides will keep on changing, being updated and added to.

This is a BETA version (test version), which means it's not quite finished, but remember that means there is loads of cool new features coming your way, so stay tuned!
Some questions I have already been asked.

Why isn't there message board?
Well there are two main reasons for this the first and the biggest reason is that the people this site is aimed at already have a great message board at irishfreestyle.com.
There is also a comments section on the bottom of every river description.
The core purpose of this site is to be a dynamic online river guide.
This has a lot of potential what do you plan next?
Lots!! But first I want to work on the core features and improve upon them. Like letting the users have more control of the content of the site. But there are mad plans for river gauges, SMS services, river watch….etc. But we'll see how things go.
Can I advertise on this site?
Yes!! And for free!! This site is all about serving Irish kayakers needs, the kayaking industry in Ireland is great but we need to know more about what's going on. If you are running a new course, having a sale or have special offer on sale we want to know about it. Submit your news story by emailing me or using the Feedback form.*
I would also like to thank Ian Roche and Ross Lynch for their help and guidance during the development of the site and Eva for her patience.
Please feel free to click buttons, submit stuff and generally have a good poke around.
Anyway I hope you enjoy it,

is mise le meas,
Seanie Byrne
P.S. IF you have any questions please contact me or post a comment below this.

*Terms and conditions apply