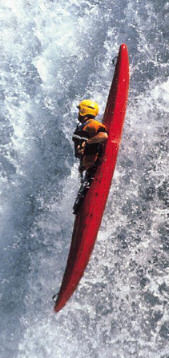 Doug has been hailed as "one of America's most famous white water paddlers - known for his outrageous solo descents of Class V+ and VI runs and especially of the Grand Canyon of the Stikine. Doug is an award winning writer and photographer and perhaps the most articulate and inspiring paddler in the world today."
His series of talks starts in the broadest terms and funnels into one of the most challenging and beautiful places in the world, the Grand Canyon of the Stikine.
His two books,
Laugh Of The Water Nymph
, and
Whitewater Philosophy
will be on sale on the night.
All proceeds from his talks are donated to a Nepalese charity which Doug has supported for the last fifteen years
WHERE:
Kirwan Theatre, NUI, Galway
WHEN:
Saturday 28th March, 8PM
COST:
€10 / €8 for students, payable on the night
Directions:
click the link
For selections from his books, movies made by Doug and more info, visit www.dougammons.com